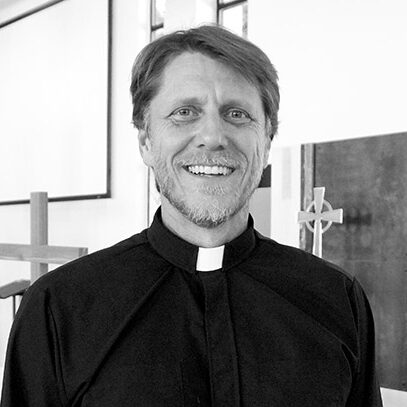 Cliff has been Rector of Christ Church since moving to Austin in 2006 with his wife, Christine, and four children. Before coming to Austin, he was Pastor of Community and Mission and founder of Ciudad Nueva Community Outreach, an urban mission in downtown El Paso, TX. Before serving on the U.S.-Mexico border, Cliff completed theological studies at Regent College, served migrant farmers and prison inmates, and worked in a church small group ministry and on staff with InterVarsity Christian Fellowship at the University of Texas. He is excited to be back in the city of Austin and near UT where he discovered his call to ministry, fell in love with his wife, and grew into abiding love with Jesus. Cliff enjoys the Austin outdoors, kayaking, running, hiking, reading, cooking, and the adventure of life with Christine, Brendan, Cormac, Skye and Bronwyn.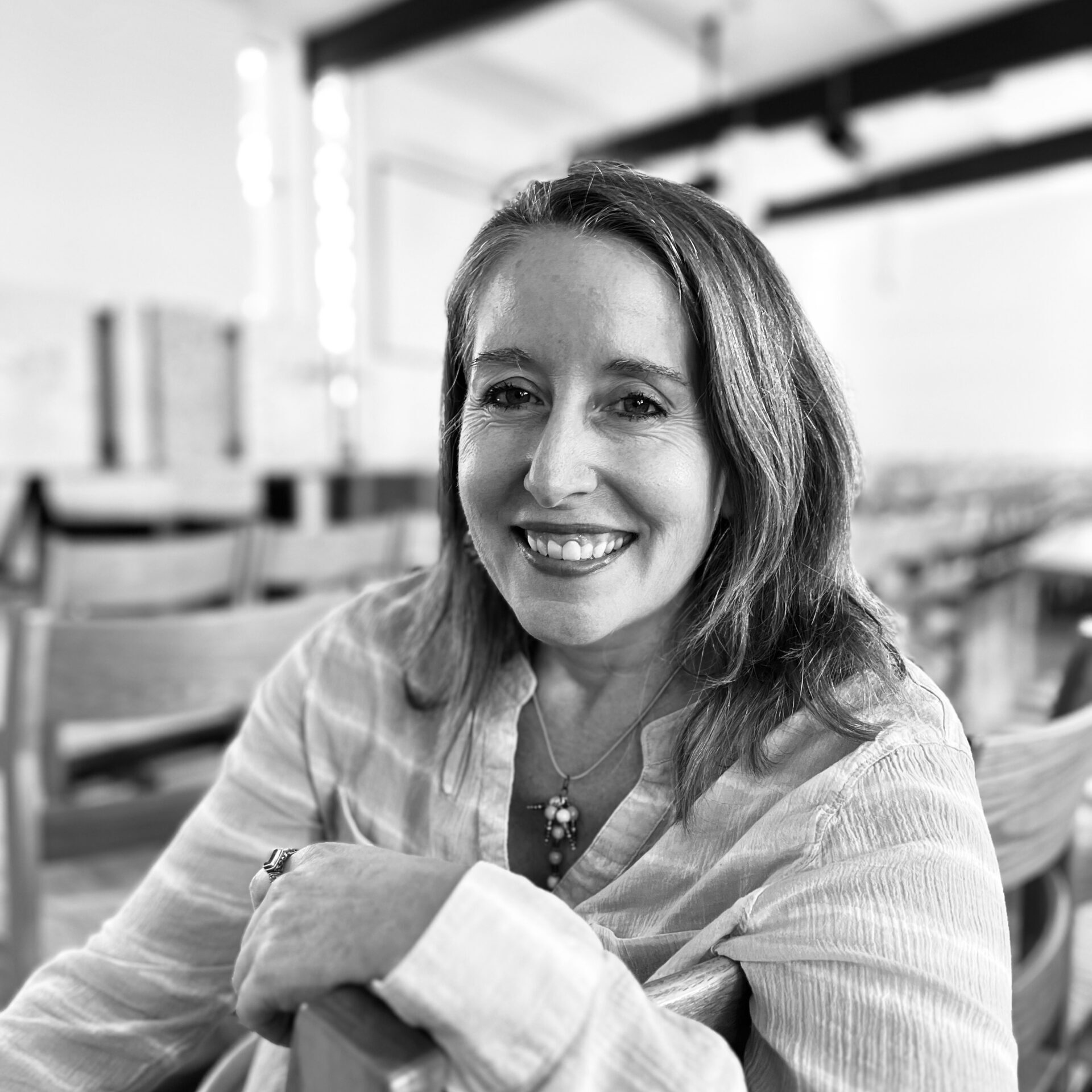 Kim started as the Executive Director in November 2022. In this role she oversees staff, manages the property, and helps the church run organizationally. She comes from 25 years of experience in Marketing Communication for a Fortune 500 global high-tech company. In the middle of her career, she spent several months in YWAM missions which deepened her love for different cultures and the God of all nations. In addition to the learnings and leadership she brings from corporate and ministry experience, she is in deep alignment with the vision and values of Christ Church, and is formed by an Anglican Spirituality of Word, Spirit, and Sacrament. Kim started worshipping with Christ Church since 2008 and has been active in several areas of ministry including Vestry, Missions, Small Groups, the Liturgical Team, the Vocation Initiative, and Prayer Ministry. She loves the outdoors, spending quality time with people, and learning.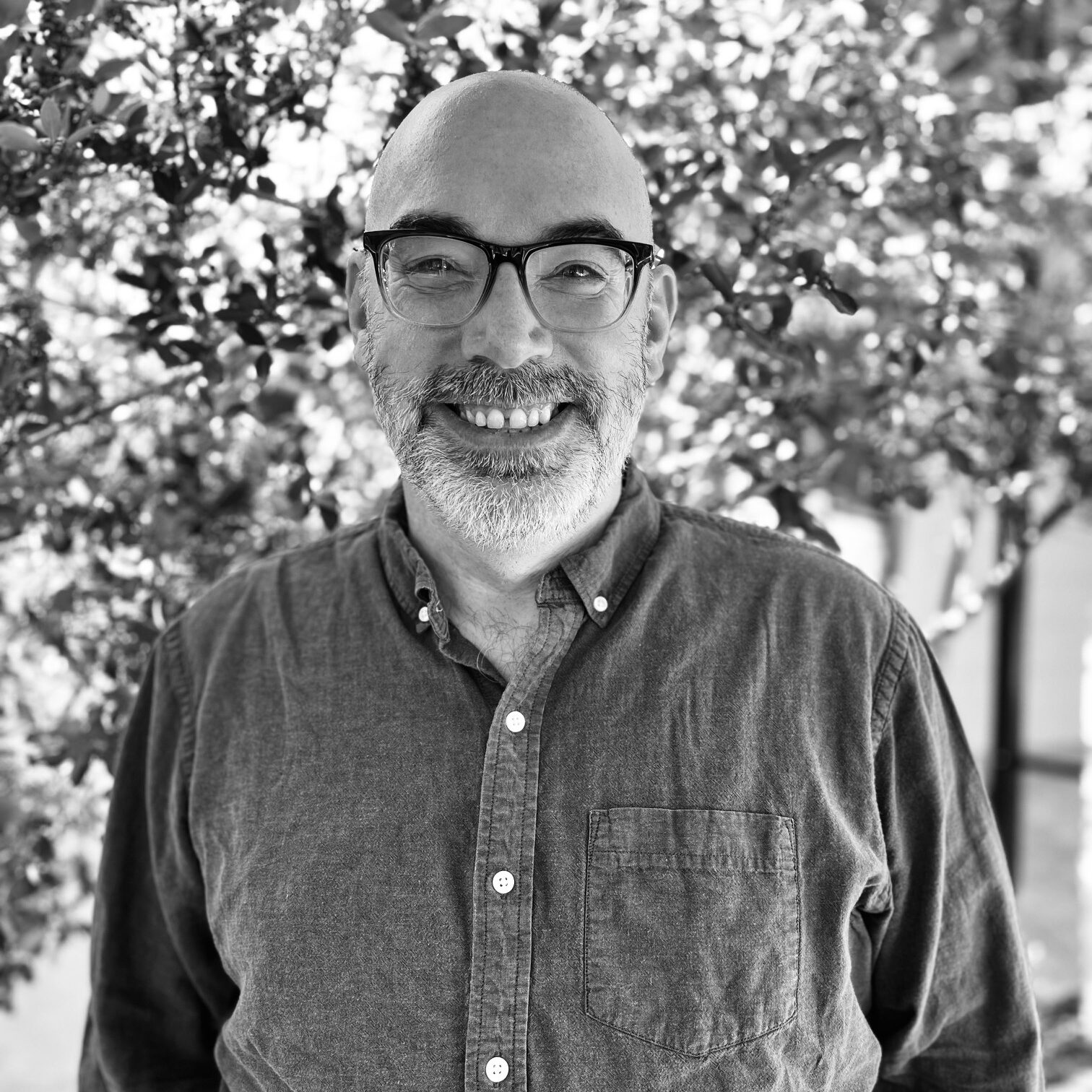 Kester
 joined the Christ Church staff as Small Groups Pastor in November of 2022. He was born in Michigan, raised in Chicago, and finished high school in San Antonio, TX. He then attended Abilene Christian University, where he met his wife, Rachel. 
Kester
 was raised in the Churches of Christ and served as a Church of Christ pastor for almost 25 years. He has worked in children's, youth, and campus ministry, and has been a chaplain, a church-planter, and a preacher and senior pastor. In 2020, 
Kester
 and his family decided to leave the Churches of Christ to join the Anglican Church, and were confirmed in 2021. 
Kester
 enjoys books, music, and movies and has performed as a stand-up comic and the lead singer of various cover bands. 
Kester
 and Rachel have a son, Harry, who is a Music Composition major in the Conservatory of Music at Wheaton College.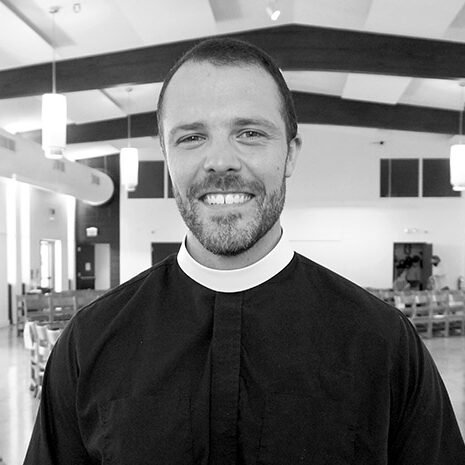 Matt has been the associate rector at Christ Church since March 2018. Prior to this role, he was serving as a Campus Pastor at Christian Student Fellowship (CSF) at the University of Kentucky where he preached, oversaw a staff of recent college graduates, and helped to create the World's Largest Water Balloon Fight. Matt had originally prepared to enter medical school while at UK but instead chose to serve in the campus ministry where he became a believer. While working at CSF, he entered divinity school at Asbury Theological Seminary and graduated with his Master of Divinity in 2011. He married Lexie, his high school sweetheart, and they have two wonderful kids, Lucy and Charlie. Nowadays, adventure for him looks like jogging, woodworking, fishing, and pick up basketball.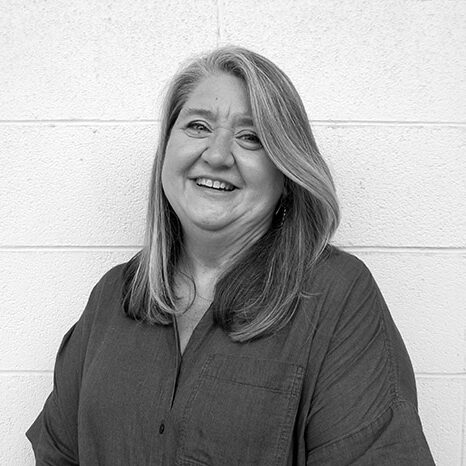 Laura came to Christ Church in January of 2010 and through those last 11 years, has particpated in the many changes that have taken place in the life of Christ Church. Laura and her husband Kendall are members of Memorial UMC where she has attended since birth. Her vocational background is heavily based in non-profit and faith based organizations. As a lifelong Austinite and Texas Longhorn, Laura loves this city and will talk college sports with anyone who will listen. She and Kendall share 4 children and 8 grandchildren. Together they love attending Longhorn sports, hiking with friends and traveling, especially to see their kids and grandkids.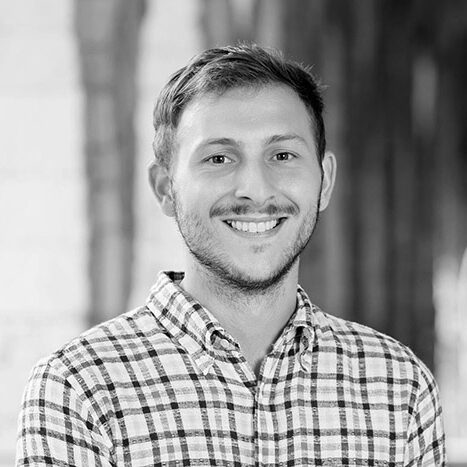 Beau Pruitt
Director of Student Ministries 
Beau grew up in Hutto and is the son of a Youth Pastor. He went to undergrad at Moody Bible and then Trinity Evangelical Divinity School for graduate work. There he received his Masters of Divinity; he also began attending an Anglican Church during graduate school. He and his wife Danielle moved back to Austin in the spring of 2021 and began worshiping at Christ Church in March. They welcomed their first child, Flora, this past fall into the world. 

Beau has discerned a clear call to serve and love students. He is eager to begin jumping into the work leading our student ministries, middle school through college. Already he is working with our leadership team to plan summer activities for the youth.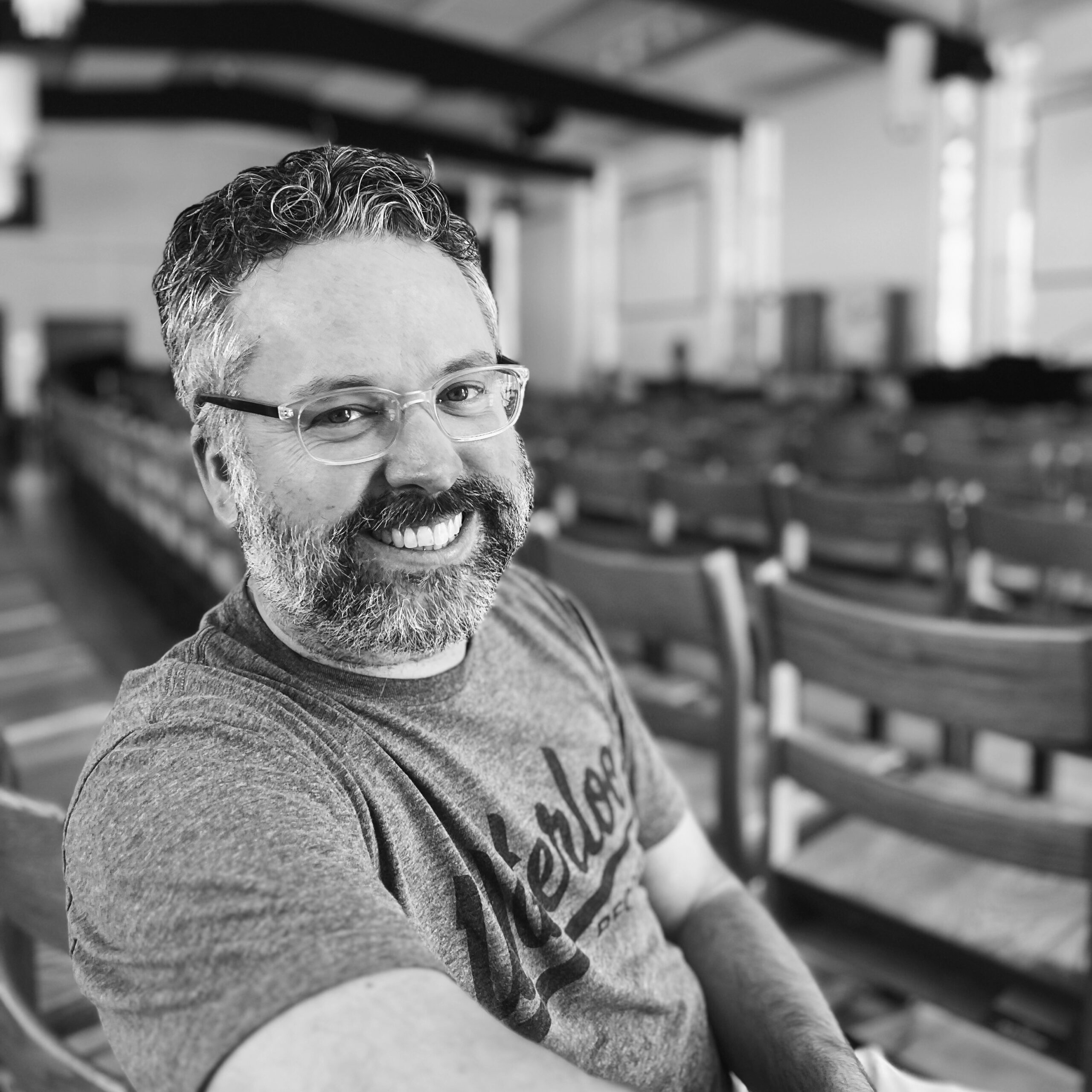 Wes joined the Christ Church staff in March of 2017, and as Worship Pastor he leads our team of musicians. He grew up in the DFW area and studied music at the University of North Texas in Denton. While there, Wes met his wife Melissa and worked in campus ministry after graduation. The Crawfords served as missionaries in Monterrey, Mexico from 2004 until 2008, when they moved to Kansas City, Missouri to be part of a church plant in the heart of the city. Wes enjoys playing and listening to music, flipping through used record bins at Waterloo Records, and cooking. He and Melissa have four girls: Anna, Maggie, Claire, and Elaine.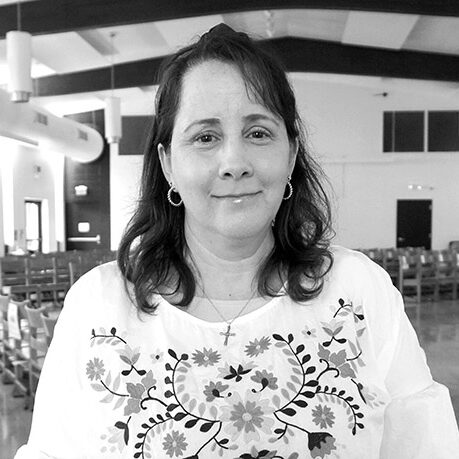 Kristie Hartwell
Executive Assistant to Fr. Cliff
Kristie Hartwell serves as Fr. Cliff's Executive Assistant. Her professional experience includes Administrative and Communications roles with corporations, a non-profit, Stanford University, and a fellow C4SO church, Resurrection South Austin. Graduating from James Madison University in Harrisonburg, Virginia with a degree in Political Science prepared her for working in government in Washington, DC. She reflects on her time there as a growth experience in Christian life. Conversely, she felt underprepared to see the "underbelly" of politics and was glad to escape the Capitol city to live in the "regular U.S.A." After helping companies sell various products from software to Slurpee dispensers, Kristie is most fond of her work with Anglican churches. A former Christ Church parishioner and long-time Anglican, she is excited and honored to support Fr. Cliff and work with the Christ Church team.
Kristie loves music and relates to Johnny Cash's song "I've been everywhere." As an Air Force dependent, she lived in 22 different homes in 8 states and visited 45 states. As an adult, she traveled to two foreign countries and gratefully, finally, settled in central Texas. She enjoys Holy Yoga classes, attending writing workshops, kayaking and family time with her husband, Andrew, and children Reed (22), Ben (20) and Claire (10). Kristie considers Iced Tea, time with family and friends, sketching Texas oak trees, live Americana music and dancing as ways she experiences heaven on earth.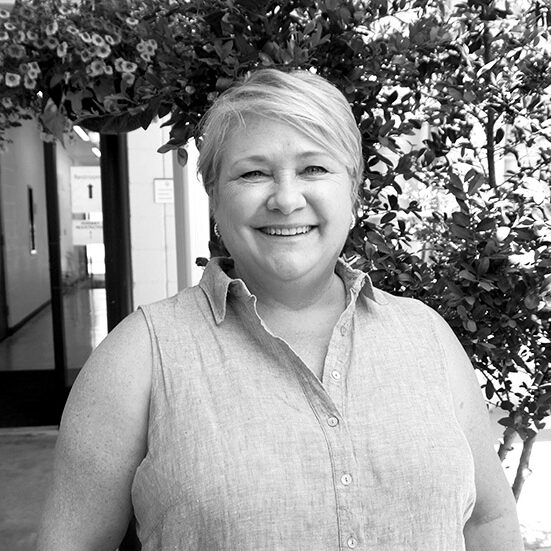 Carolyn Roman
Pastoral Staff Administrator
Carolyn joined Christ Church in Spring 2018. Born in Venezuela to two Texas Longhorn parents, Carolyn's family returned home to Texas when she was a child, where she continues to speak Spanish like a child. Carolyn raised her family in Austin: Coleman, David, Bailey and Lindsay (two Longhorns, one Trinity Tiger and one Aggie), and recently "retired" from her proudest achievement, being a stay-at-home mom to four Jesus-loving children. Carolyn also has enjoyed using her Bachelor of Science in Food Science from Texas A&M (WHOOP!) in her work at NASA, Baskin Robbins, and Cy-Fair ISD. Carolyn is also mom to the impish Cashew, a longhair English cream dachshund, whose adventures you can follow on Instagram #_Johnny_Cashew. She enjoys funny pet videos, reading classic books, and watching anything about history especially if it includes beautiful costumes and jewelry.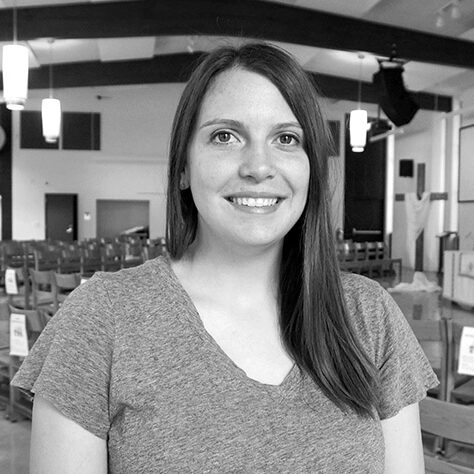 Claire came on staff as part-time small group pastor in January of 2020. Shortly before, she and her husband Brandon had moved to Austin from Chicago where she a worship leader at a Reformed church for three years. Claire grew up in north Texas but considers Stephenville, TX her hometown to which she moved in high school and met her now husband, Brandon, on her first visit to Sunday school. She received a BA in Music and ran track at Tarleton State University and shortly thereafter completed a Masters in Theological Studies at Baylor University's Truett Seminary. Claire and Brandon have two daughters, Jane, 3, and Aimee, 1. They are so very glad to be back home in Texas where Tex-Mex cuisine and warm weather abound.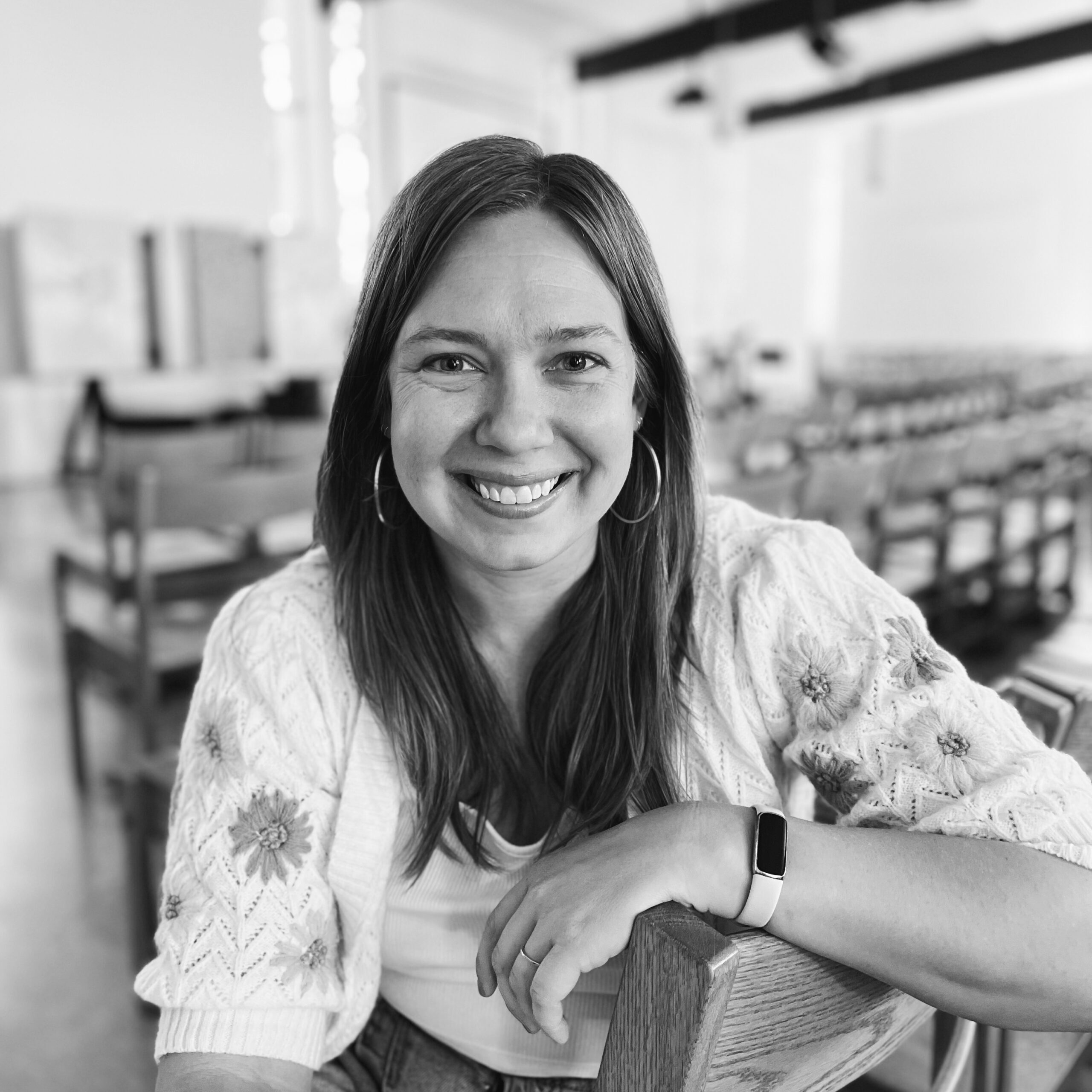 Julie joined Christ Church staff in the fall of 2022 as the part-time communications manager. She graduated from Texas A&M University (whoop!) with a BA in speech communication. She has since lived in Austin, working as a digital marketing freelancer - primarily serving small businesses and non-profit organizations. 
Julie and her husband, Chris, share a passion for reading and records. They are parents to two kids who bring joy and wonder to their home. Originally from Oregon, Julie loves to be outside in the garden where she grows both food and flowers. 
Katie Fox has been leading arts ministry at Christ Church since 2015. Katie leads with assistance from Caleigh Taylor, Billy Hollis, and Shaun Fox. In addition, she is currently pursuing an MA in Theology and the Arts at Fuller Seminary. Katie is a writer and a musician who loves artists and wants to see them flourish in the church and the culture.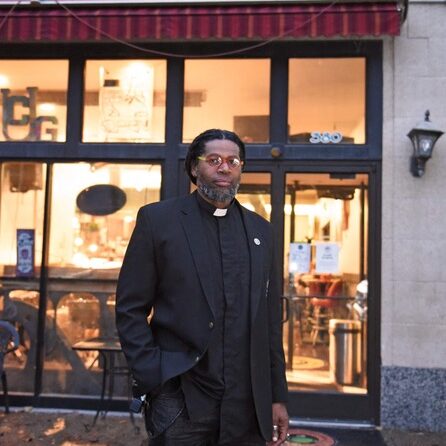 Herb Bailey+
Evangelist in Residence (Church Army)
Father Herb Bailey II is a Captain with Church Army USA or CAUSA, which
is an Organization of Evangelists expressing the Gospel of Jesus Christ in
tangible ways to bring transformation. He was working as an Arts and
Assimilation Pastor, and as an Associate Director of Pastoral Care at a
Rehab Facility in Nashville, until he heard the call from God in November of
2013 to come be part of CAUSA's ministry at Uncommon Grounds Café in
Aliquippa, PA.   He and his wife, Angel, and the youngest of his 4
daughters, Amara, moved to Austin to be Evangelists in Residence with
Christ Church.  Father Herb is an experienced Ministry Director and is
skilled in Pastoral Counseling with a demonstrated history of working in the
religious institutions industry. Father Herb serves on numerous boards
including the Executive Committee of the ACNA. He has been promoted to
the position of National Director of Ministries for CAUSA. In this role Father
Herb has the responsibility of assisting the churches nationally in doing
outreach and training evangelists to do the work of reaching the least of
these and bringing them into the life and ministry of the church.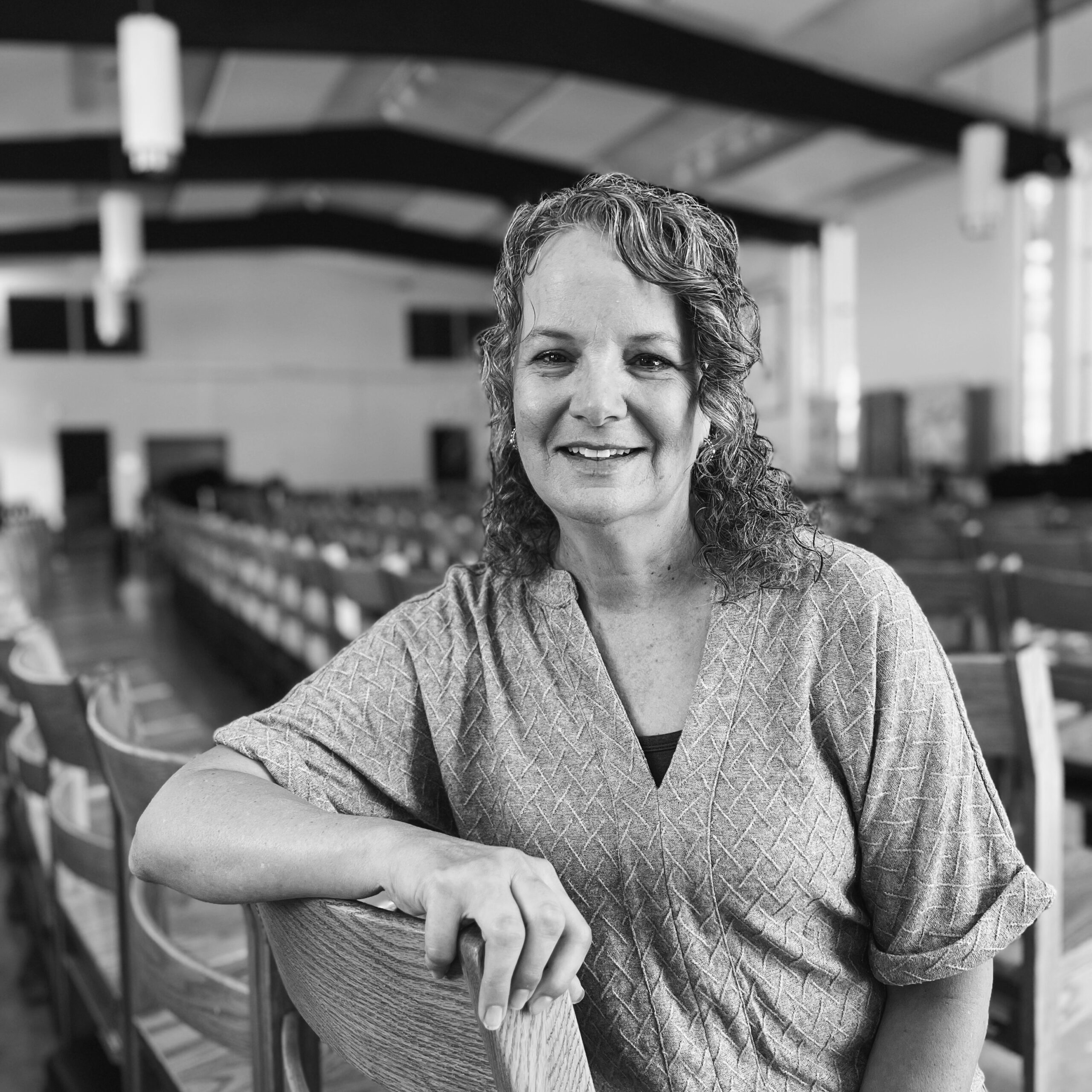 Olivia Bruner
Children's Ministry Team Leader
Olivia serves as part-time Children's Ministry Team Leader where she gives oversight, supervision and support to the team that ministers to children from infant to 5th grade. She envisions and supports the ways the church can nurture and teach children in the faith by helping them discover Christ and his intimate love for them through worship, teaching and play. She acts as liaison between the Children's Ministry and Christ Church staff, championing the needs of the youngest in our community. Christ Church is continually blessed by her unique perspective, creativity, and love of children.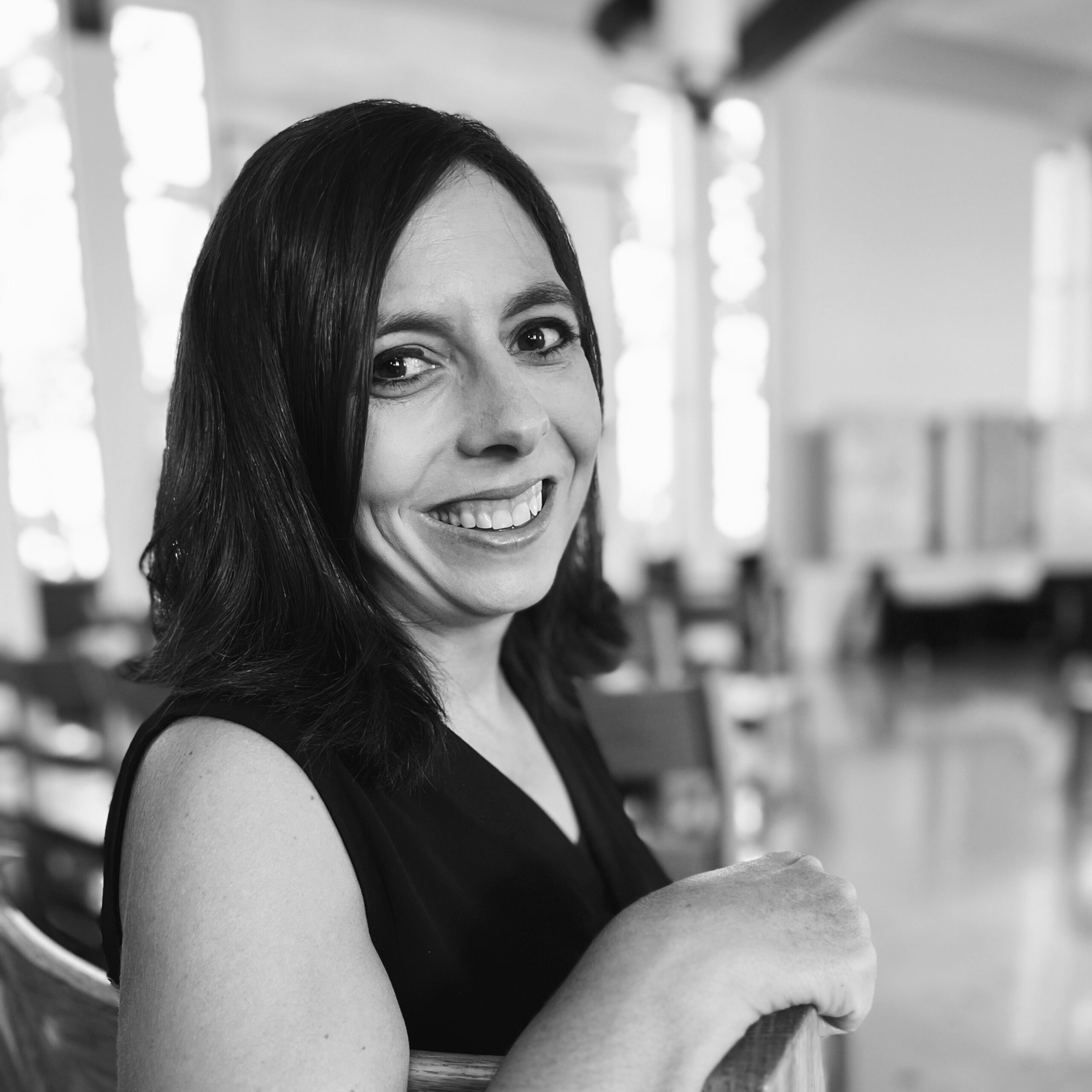 Kristin grew up in Nebraska and moved all over the country before she landed in Texas where the weather is nice and warm! She graduated with a degree in Communication Studies and Office Management, but fell into teaching early after graduation. After years of being a stay at home mom to
her 2 daughters, Elliana and Melia, she decided to enter back into the work force and enjoyed working in an administrative role at a Christian Preschool for 7 years. Kristin enjoys cultural and performing arts and has a heart for helping women get back on their feet after loss. Kristin enjoys traveling watching dance and volleyball, and spending time with her family and friends.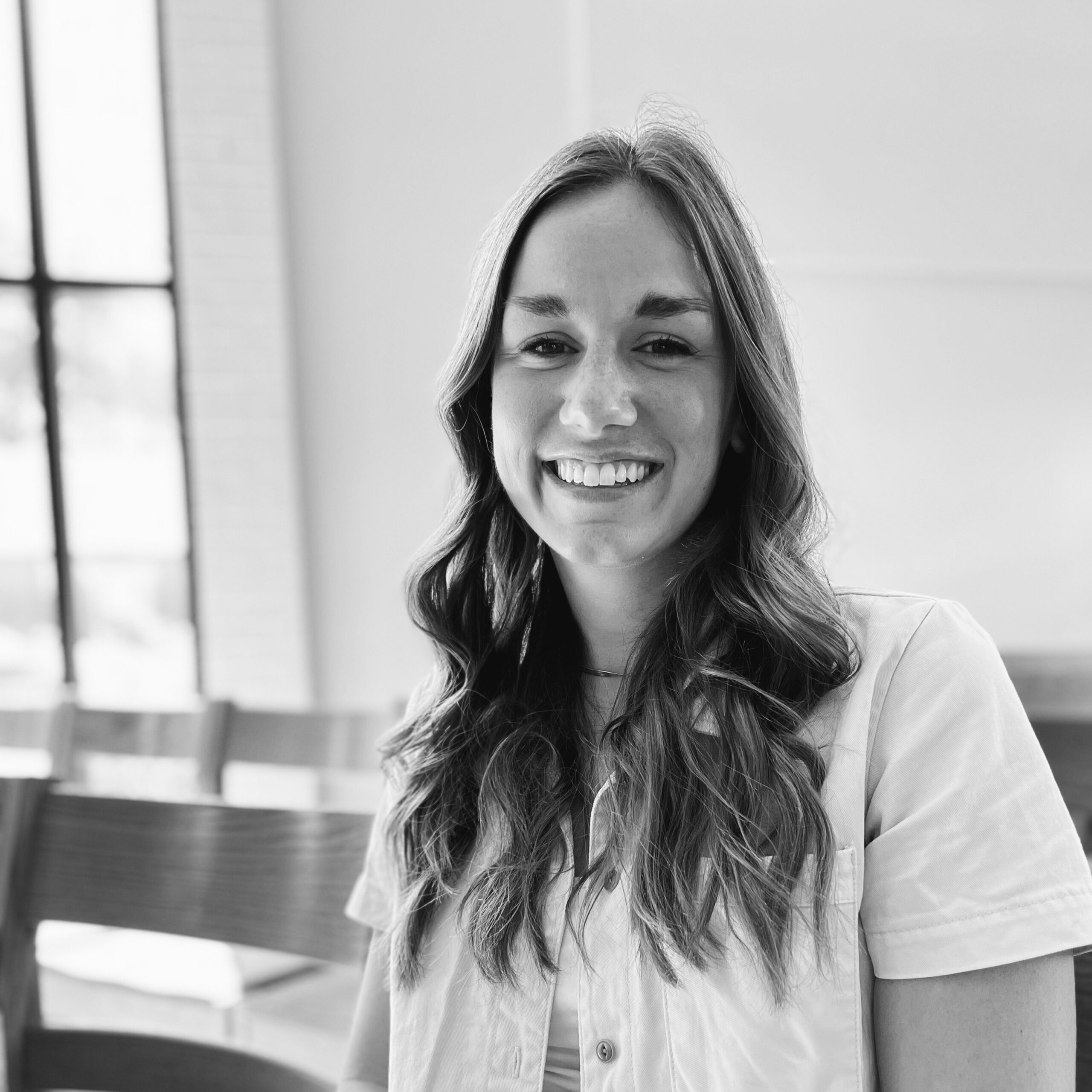 Danielle Pruitt
Operations Assistant/Ministry Intern
Danielle joined the Christ Church part-time staff in the Spring of 2021 when she relocated to the area with her husband, Beau. Danielle is originally from the Midwest and has spent the last 7 years living in Chicago, where she completed her undergraduate degree at Moody Bible Institute, and seminary degree at Trinity Evangelical Divinity School. She has an educational background in counseling and theology, and loves to integrate these things into her everyday life and relationships. Danielle loves to enjoy the outdoors, read good books, visit new places, and spend time with loved ones. She is excited to serve the Christ Church family in this role!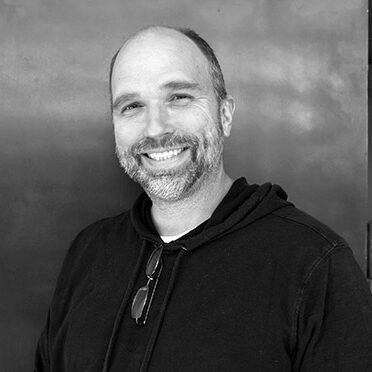 Dave Allen
Facilities Manager (Refuge Janitorial)
Dave Allen and his team have been caring for our janitorial needs since May of 2016. In October of 2019 he joined the Christ Church team as our facilities manager. From 2007 thru 2019 Dave served Hope in the City as their facilities director. He was also blessed to serve his church as Serve/hospitality teams lead, youth small group leader, and lead multiple Christmas outreaches. He owns a commercial cleaning company and has a passion for caring for churches specifically. Prior to entering facilities management, Dave spent 14 years in the hospitality industry. After leaving restaurant management, he returned to and graduated from Southwestern Assemblies of God with a degree in business administration in 2012. He lives in South Austin with his wife, Bethany and 4 children. They love road trip vacations, movie nights, board games, camping, and Hamilton.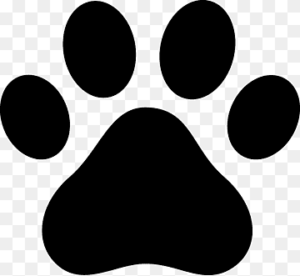 Cashew joined staff in the dog days of summer, 2018. Born in the mountains of Colorado, he relocated to Austin as soon as he was adopted. Cashew normally lives with his mother, Carolyn, but he counts Parker and
Violet Owen as his own and frequently vacations in the Owen's home. With his peaceful nature and gift of hospitality, he delights in making visitors feel welcome and providing the staff with much needed exercise breaks. Cashew's hobbies include playing chase with other staff dogs: Luna, Django, Callie, Hugo, and his spirit animal, Wes. He also enjoys a more relaxing past time: pretending his bed is a pacifier in addition to his calling
as an "emotional support animal".
The Rt. Rev. Dr. Brian Wallace (Suffragan Bishop)
The Rev. Dr. Bill Walker
The Rev. Steve Pope
The Rev. Herb Bailey
The Rev. Nancy Lewis (Deacon)
The Rev. Eric Stumberg (Deacon)
Fr. Cliff Warner (Rector)
Leslie Cameron (Senior Warden)
Nate Bruce
Kyle Frazier
Sarah Hadd
Bryson Owen
Sara Schultz
Hannah Wong