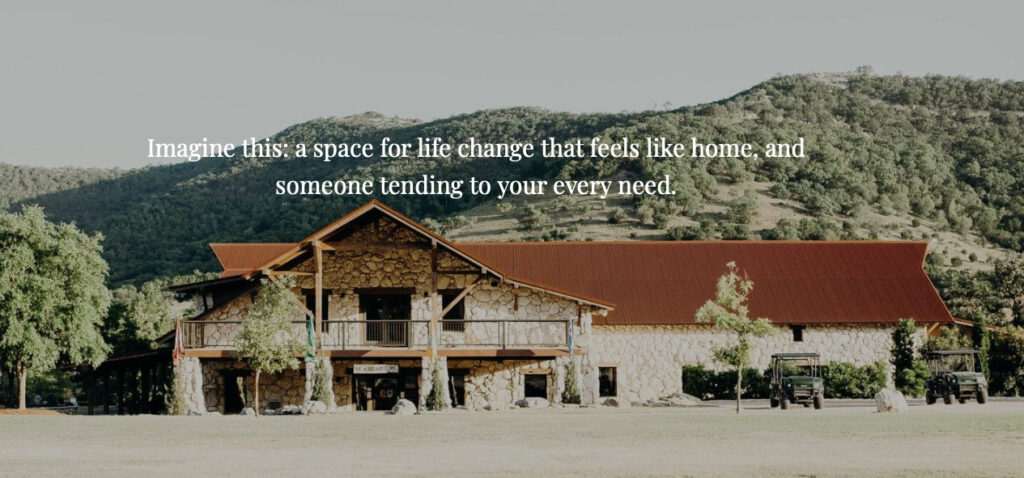 Details of Christ Church Men's Gathering at LoneHollow Ranch
–Meet at the church at 2:45pm if you want to carpool. Aim to leave by 3pm at the latest. Please park in the large gravel lot across the street from the church if you leave your car.
-There's an optional meet up for dinner in Kerrville at 5pm at Pint and Plow Brewing Co. 332 Clay St. Kerrville, TX 78028
-Arrival/Check in:  Friday, May 26 around 6:30-7:30pm arrival – first gathering at 9:00pm (Eat dinner beforehand). 
-Departure:  Sunday, May 28 around 11:30am
Location
:
Lonehollow Ranch
1010 Cooley Lane
Vanderpool, TX 78885
https://lonehollow.younglife.org
Consent Form:
If you haven't already completed this and sent to the church or directly to Young Life, please fill out 
Consent Form
, and submit it. It will go directly to Young Life.
Special Diet Form:
If you have any dietary restrictions and haven't done so, please fill out our 
Special Diet Form
 so we can meet those needs in the kitchen.
Upon arrival: 
 When you turn into LoneHollow, you'll drive across the river and the gate code for the first gate if closed is 1356.  The second gate will open automatically.  Follow the main road down into camp about 2 miles from the river crossing.  When you pull into camp turn left at the playing field. Drive up the hill and park by the tennis courts. A check-in table will be set up there.
Things to bring:
toiletries and towel
Bible and Journal
Things you may want to bring:
swim shorts for the lake (we have SUPs & kayaks)
work out clothes
fishing equipment (Bass Fishing)
mountain bike
hiking clothes/shoes
flashlight
any sports equipment you want (there are plenty there as well….big playing field, basketball courts, pickleball gear and sand-vball)
a cooler with drinks and snacks could also be helpful. We'll have mealtimes but bring snacks for between meal moments or late night.
Guitars or instruments you enjoy playing around a fire, etc.
Activities provided at camp
Pickleball
Frisbee Golf
Volleyball courts
Canoes, kayaks, and paddleboards
Swimming
Fish in the lake to be caught
---
Check the weather and bring what's appropriate.
Fastest Directions with least windy roads: (PRINT THESE AND BRING WITH YOU. GPS DOESN'T ALWAYS WORK.)
Take I-35 South & Merge onto US-290 at exit 230
Follow US-290 through Fredericksburg (about 70 miles)
Turn LEFT onto TX-16 South & follow to Kerrville
Continue 23.3 miles & turn LEFT onto TX-173
Continue 13.9 miles and turn RIGHT onto Ranch Road 2828
Continue 9 miles & turn RIGHT onto TX-16 in Medina
Continue 2.6 miles & turn LEFT onto Ranch Roach 337 West in Medina
Continue 20 miles & turn LEFT onto Ranch Road 187 South
Continue 1.6 miles & turn LEFT into the LoneHollow Entrance & continue to the front gate
 GATE CODE 1356